BLU Dubai is an exceptional venue spread across multiple levels, providing a VIP experience that is truly incredible. This amazing club has a modern and impressive design with cool lighting effects and visuals that make it stand out. The club brings together famous DJs, both experienced ones and new talents, and also hosts famous international artists such as Travis Scott, Rema and Ikon. With the assistance of CyberMotion, a pioneering company, this prestigious establishment is revolutionizing the clubbing scene, elevating it to new heights.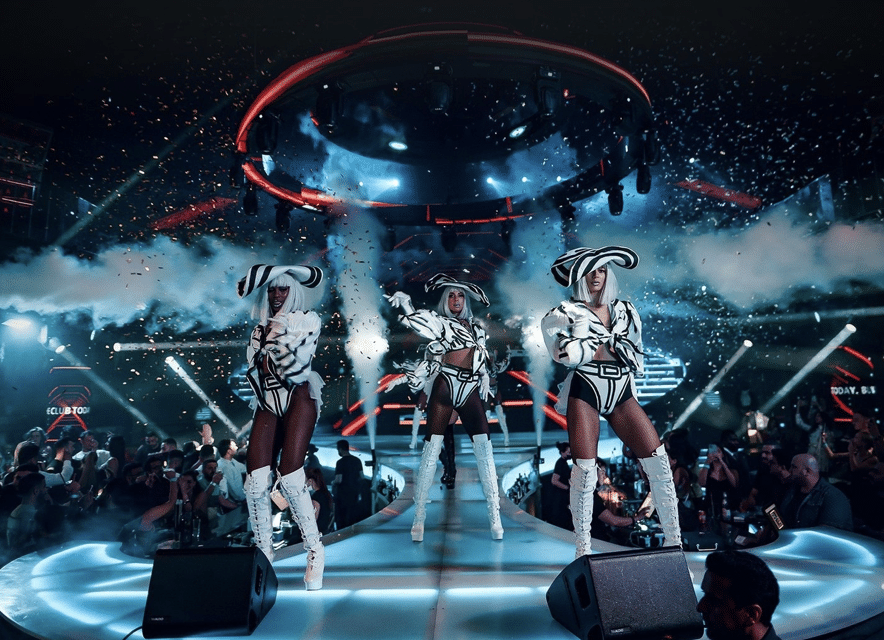 Discover what they achieved in the club
In collaboration with Club BLU designers, CyberMotion has partnered to develop an innovative CyberHoist II system comprising 10 units. This cutting-edge system is seamlessly controlled through the Motioncue 3D console. Situated above the performers' stage, the setup includes three truss-based circles measuring 6, 4, and 2 meters respectively. Additionally, a central component is incorporated to accommodate auxiliary objects or acrobatic acts. Each unit within the system is equipped with state-of-the-art lighting fixtures, delivering a mesmerizing and captivating light display.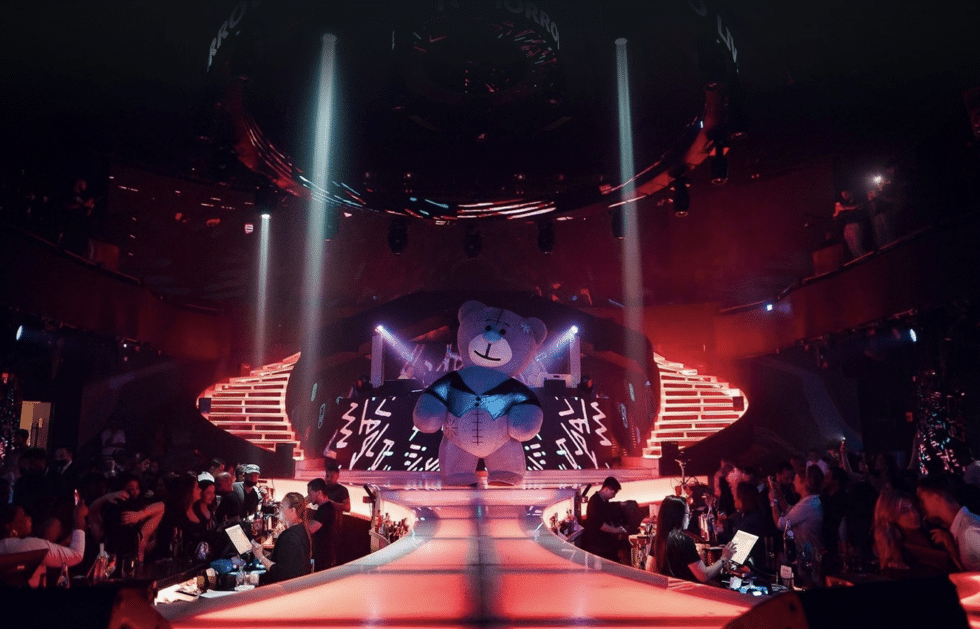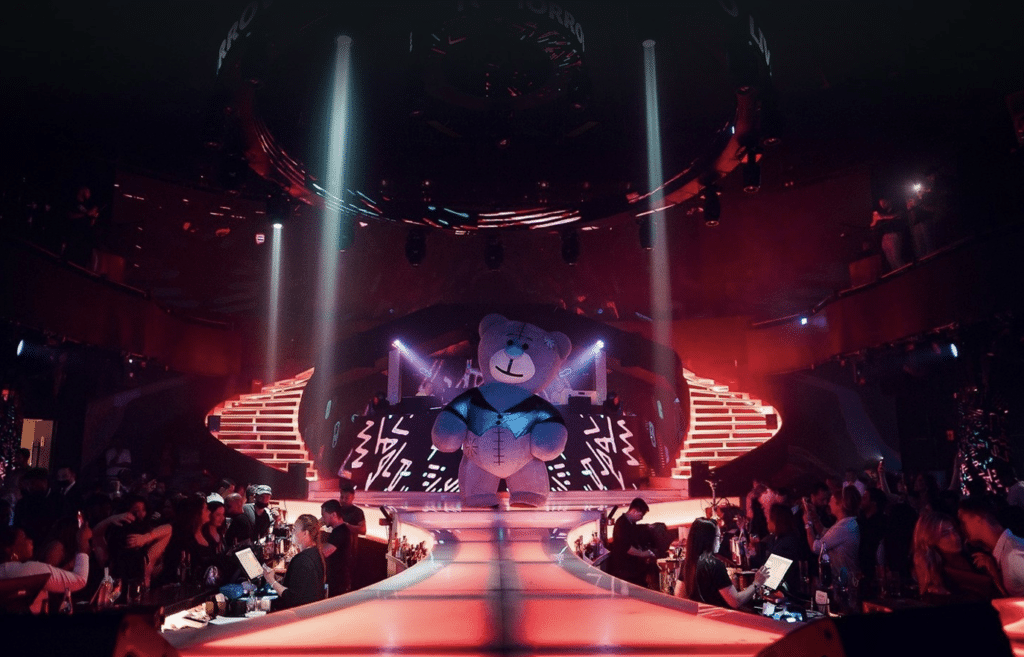 The result
Every evening, the doors of Club BLU open wide, welcoming visitors to a world of extraordinary entertainment. Imagine three mesmerizing rings suspended in the heart of the club. At the start of the night, they remain still, teasing your curiosity. But as the energy intensifies, these rings come alive, twisting and turning in a synchronized symphony of motion.
To make the rings even more attractive, they are decorated with lots of colorful LED fixtures and hanging lighting fixtures. When these LED fixtures and hanging lighting fixtures come together, it creates an amazing "wow" effect that leaves visitors in awe. It's like being completely absorbed in a captivating and beautiful show of motion. As soon as the rings start moving, all visitors quickly take out their phones and start filming.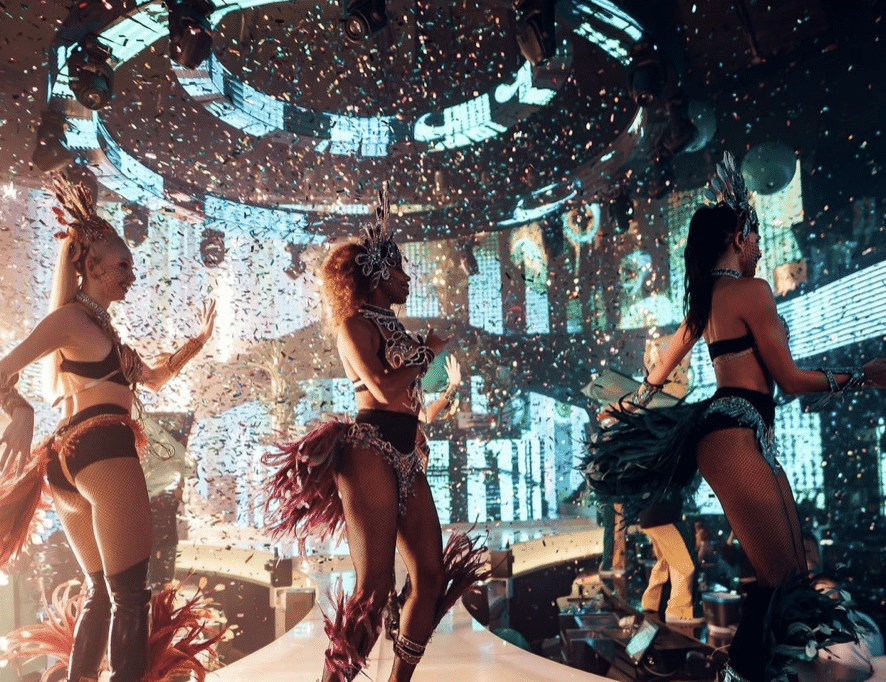 The client's opinion does matter
"What makes Cybermotion truly mind-blowing is how it blends technology and creativity seamlessly. With precise customization options, you can set the perfect ambiance, timing, and sequence to create your own mesmerizing 3D experience. Our talented technicians are experts in configuring and pre-programming this cutting-edge marvel to match the energy of the show." – Saliano Patinama
Think unlimited and create the "wow" effect with CyberMotion
Create an unforgettable experience that will leave a lasting impression on your guests.
Check what CyberMotion can mean for your event, club or festival.