Elevate Life Church was founded by Pastors Keith & Sheila Craft in 2000 and is located in Frisco, TX, in the DFW metroplex. They believe that if you elevate your thinking, you can elevate your life. As a church, Their mission is to love people into life-long transformation, and they know that every person has a unique fingerprint, their 1%, that God has given them to make an impact on the world. As a leadership-based culture, their vision is to lead people to discover God, develop themselves and be deployed into leadership with a biblical worldview. If people do these three things, they have accomplished their goal which is to help people establish a biblical philosophy of life that will empower them to reach their full God-given potential. In the last 23 years, Elevate Life Church has seen hundreds of thousands of people walk through our doors, lives transformed and leaders deployed into the world. 
Their core values as a church are honor, growth, grit and servant leadership. As an organization, they truly value growth and innovation. Their church and staff are constantly learning and taking things to the next level in order to be innovative. Their lead pastor, Pastor Keith Craft says, "Don't let the good be the robber of the best." They know that through hard work, grit and innovation, they can become great and in turn help others become great themselves. It is through this philosophy that they have learned how to grow and be excellent as an organization. 
The use of Cybermotion equipment in their main auditorium helps Elevate Life Church create an innovative and excellent worship experience for those who attend their services and Christmas and Easter productions.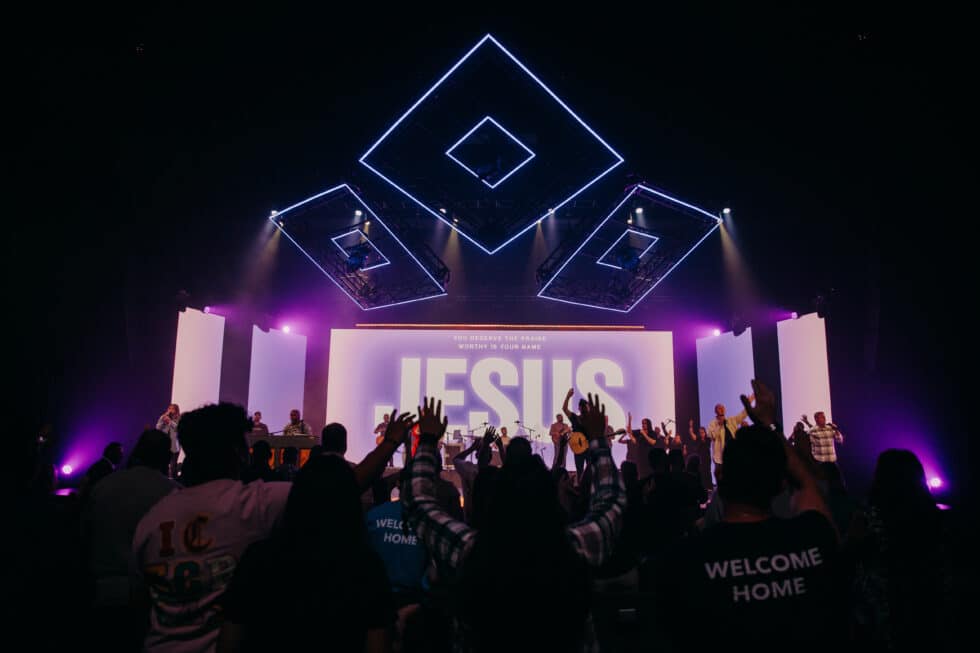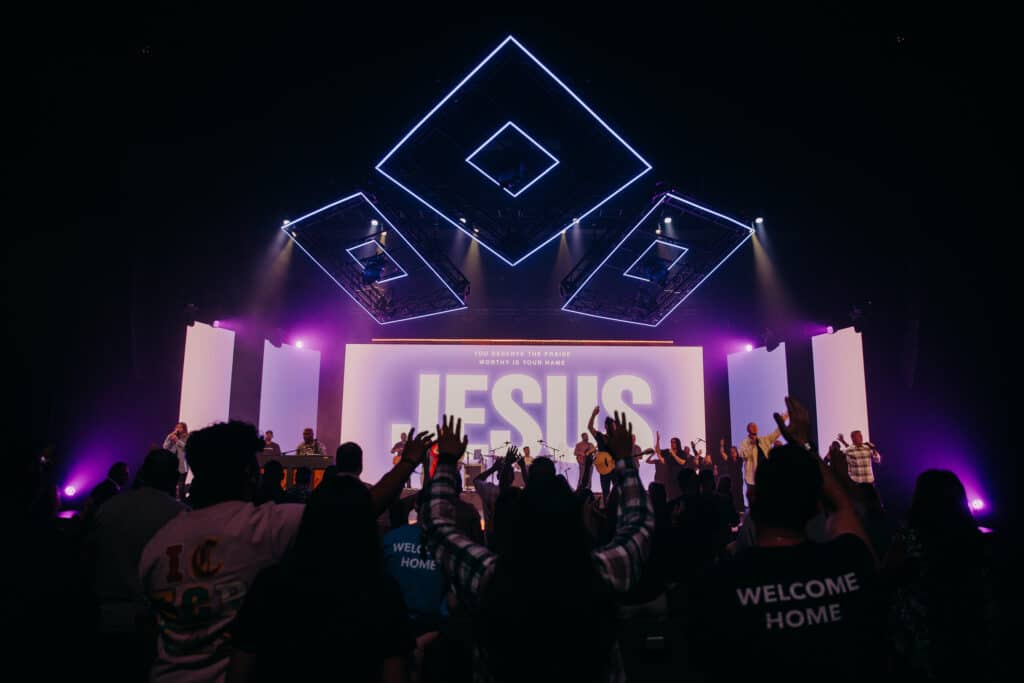 What did CyberMotion's equipment accomplish for this church?
The use of CyberMotion's equipment helps Elevate Life Church take their service elements and production to the next level no matter what sermon series or church event they have going on. Andrew Wilson, Elevate Life's production coordinator, said, "Our pastor states, 'The church should be the most creative place on earth." The partnership with CyberMotion helps us to accomplish that goal."
CyberMotion's equipment seamlessly integrates with the church's dynamic services. For instance, the LED screen, operated by CyberMotion CH0500S hoists, rises to reveal the band for worship. Post-worship, the screen is elevated, the band is wheeled back, and then the screen is lowered, ensuring a clean stage for the remainder of the service. This fluidity enhances the overall worship experience, aligning with the church's mission of creativity.
CyberMotion's equipment
What stands out about CyberMotion is its user-friendly nature. Once trained, setting up and programming becomes straightforward. The ease of editing cues is another highlight. Moreover, the equipment's durability is commendable. Since its introduction in 2016 at Elevate Life Church, there hasn't been a need for motor repairs, attesting to its longevity and reliability.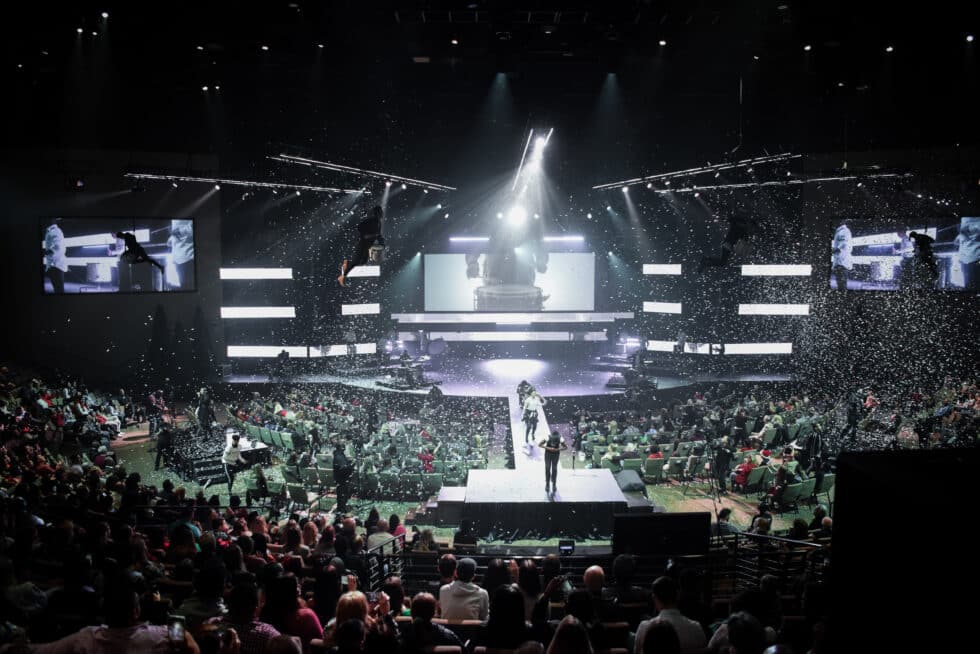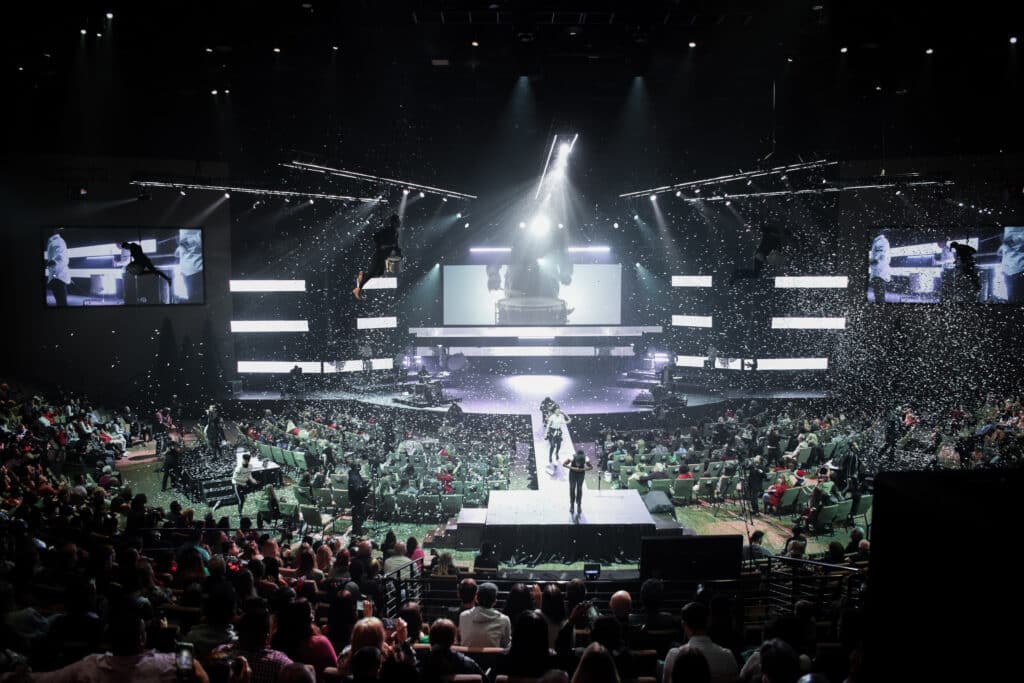 Memorable moments with CyberMotion
Beyond regular services, CyberMotion's equipment has significantly contributed to special events like Christmas and Easter services, elevating the atmosphere and making them memorable for the congregation.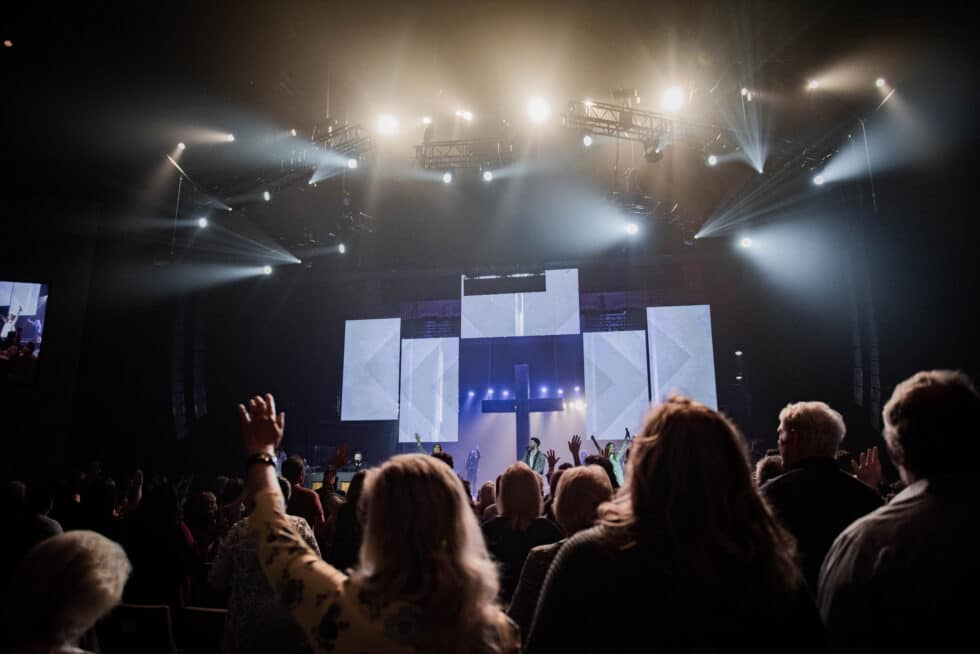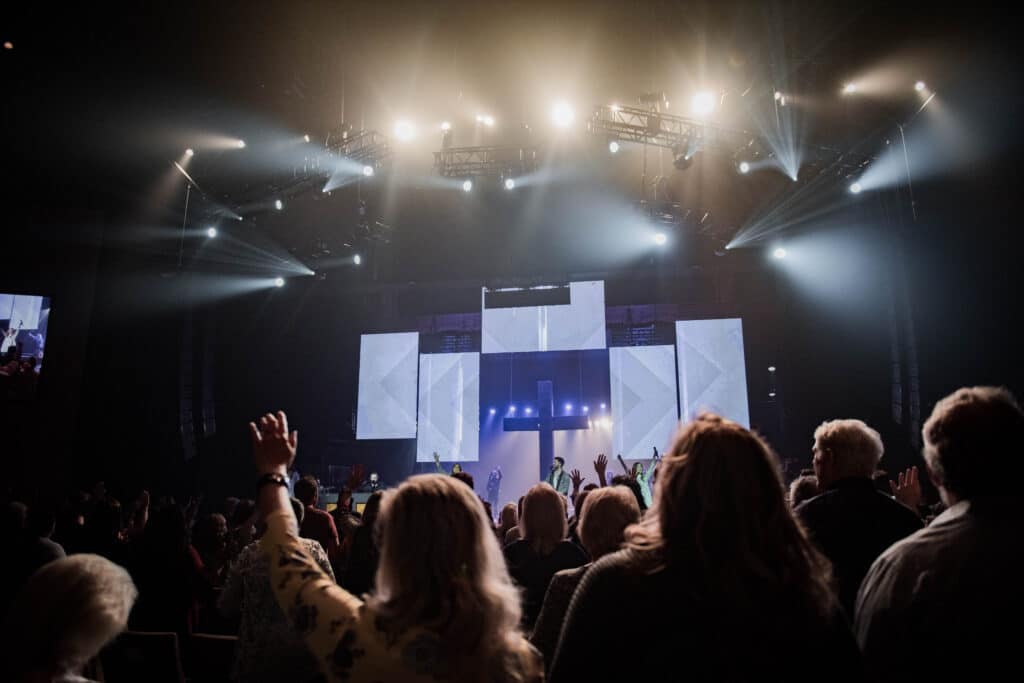 CyberMotion's dedication and seamless integration in religious events
"In my experience with CyberMotion's equipment, the most memorable moment is when we use the hoists to lift the LED screen. It provides the church the flexibility to position the band, and then adjust the screen for the worship ambiance. As the worship segment ends and during the prayer, we elevate the screen, rearrange the band, and then bring it down for the sermon presentation. What I genuinely value about CyberMotion is the capability to adjust heights at our preferred pace, a feature that's invaluable for swift transitions." – Andrew Wilson.
Andrew Wilson wholeheartedly recommends CyberMotion to other churches and religious events. The ease of setup, operation, and the assurance of a smooth show make it a valuable asset. Furthermore, the CyberMotion team's responsiveness and commitment to resolving issues underscore their professionalism and dedication.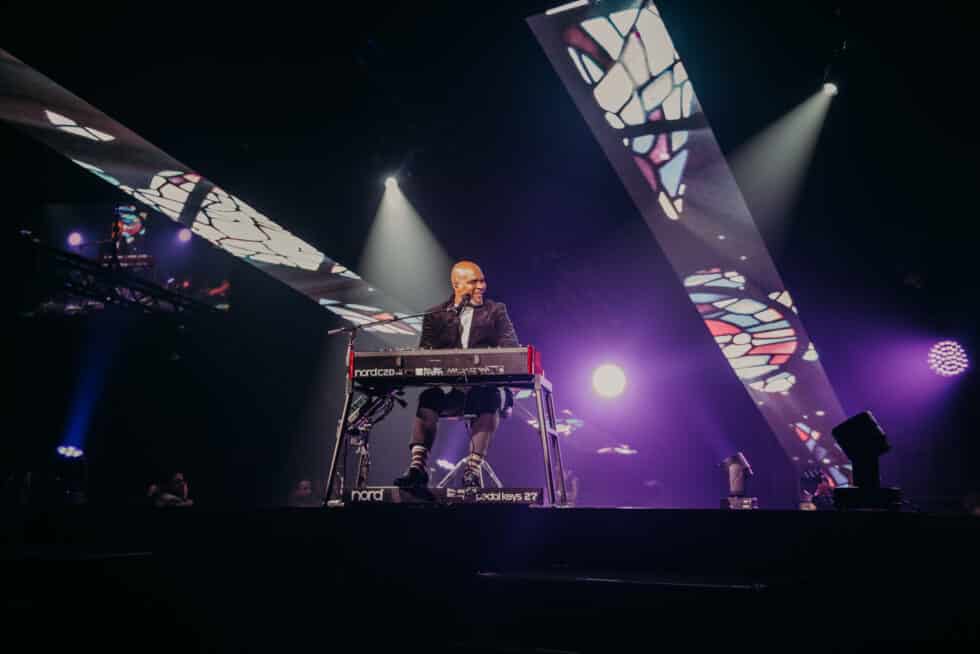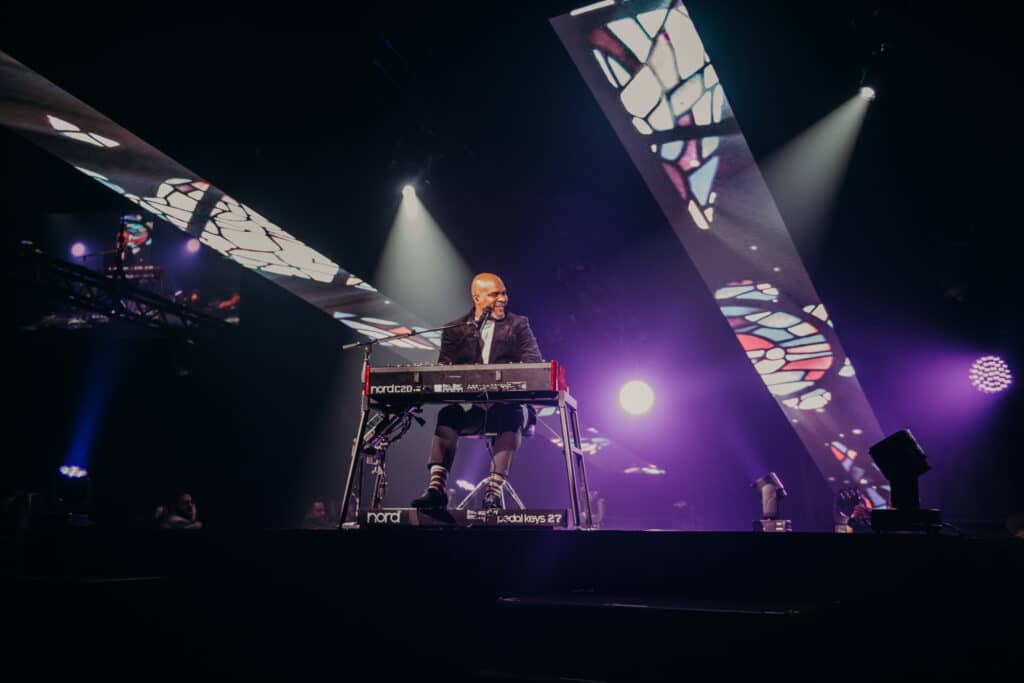 Discover what CyberMotion can offer!
Beyond Elevate Life Church, CyberMotion's systems are versatile, finding their place in various venues, from clubs to theaters. Their equipment ensures seamless and impactful performances, regardless of the setting.
Experience CyberMotion yourself!