Hans Zimmer Live is an enchanting and immersive concert experience where legendary composer, Hans Zimmer, shares the stage with a talented ensemble of musicians, choirs and sometimes special guest artists. With impressive orchestral arrangements and breathtaking visuals, the show brings Zimmer's iconic film scores to life, including "The Lion King," "Gladiator," "Inception," "The Dark Knight Trilogy," and more.
The show creates an unforgettable journey through the power and emotion of his music. The concert showcases the genius of Zimmer's compositions and leaves the audience enchanted by the purity of the art and magic of live performance.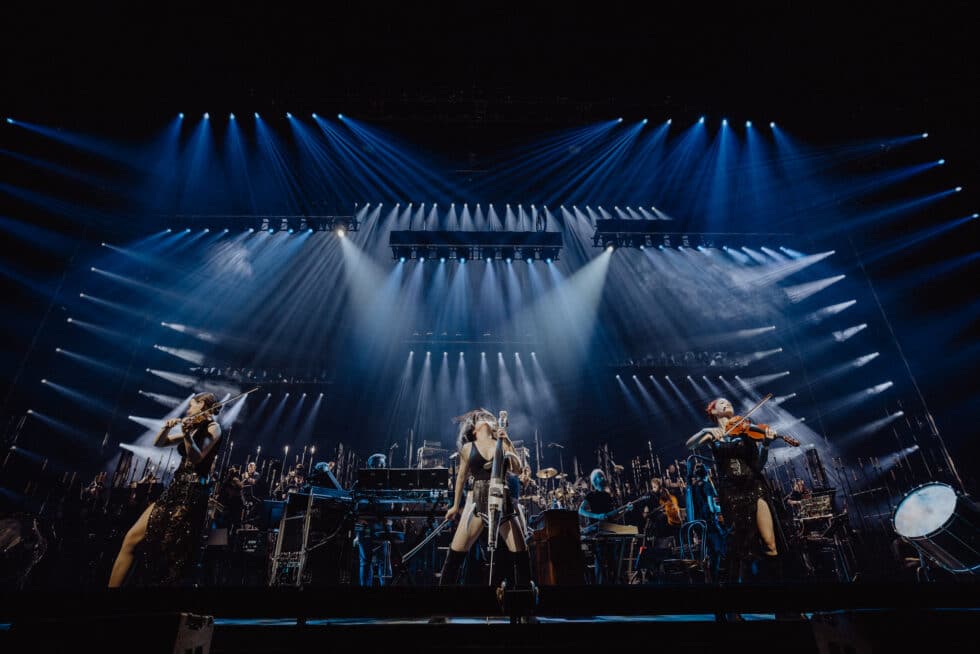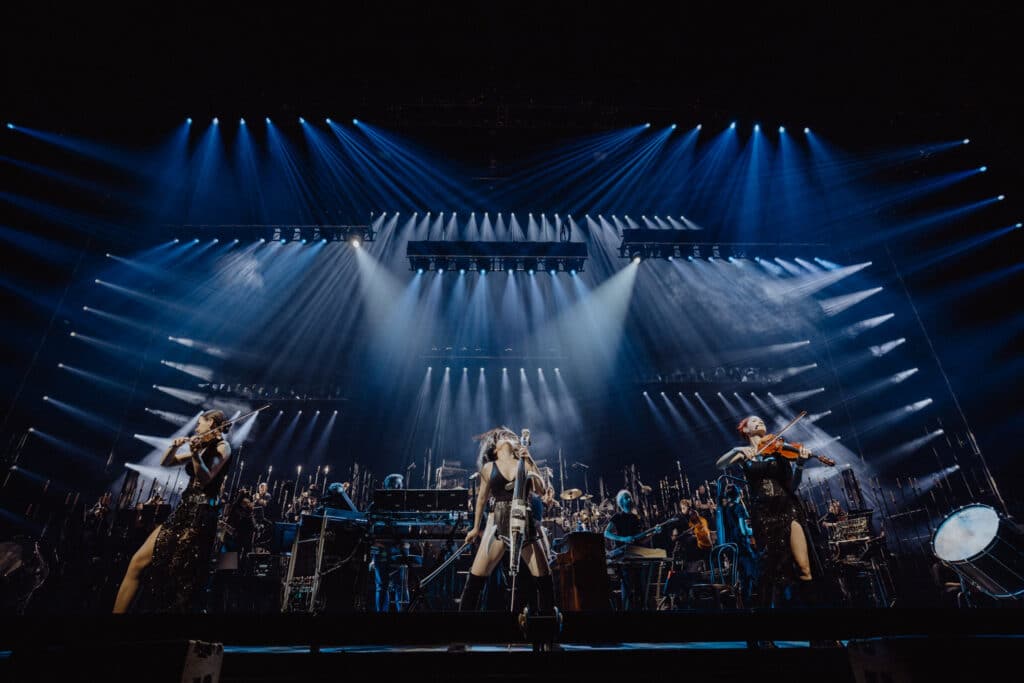 The equipment
For Hans Zimmer Live, an extensive array of equipment was utilized to create a captivating visual and auditory experience. The setup included six trusses, each intricately fitted with moving lighting fixtures, allowing for dynamic and expressive lighting effects throughout the performance. In addition to the lighting, the show featured an aerial act, with a performer gracefully soaring through the air, adding an extra layer of spectacle.
The entire LED screen was also in constant motion, operated by 24 Cyberhoists, ensuring precise and synchronized movement. All of these elements were meticulously controlled via PosiStageNet (PSN) and Timecode, with the entire show being programmed into over 100 cues. These cues stored various positions and settings, allowing for a seamless and well-coordinated performance, showcasing the technical prowess and attention to detail that went into the production of Hans Zimmer Live.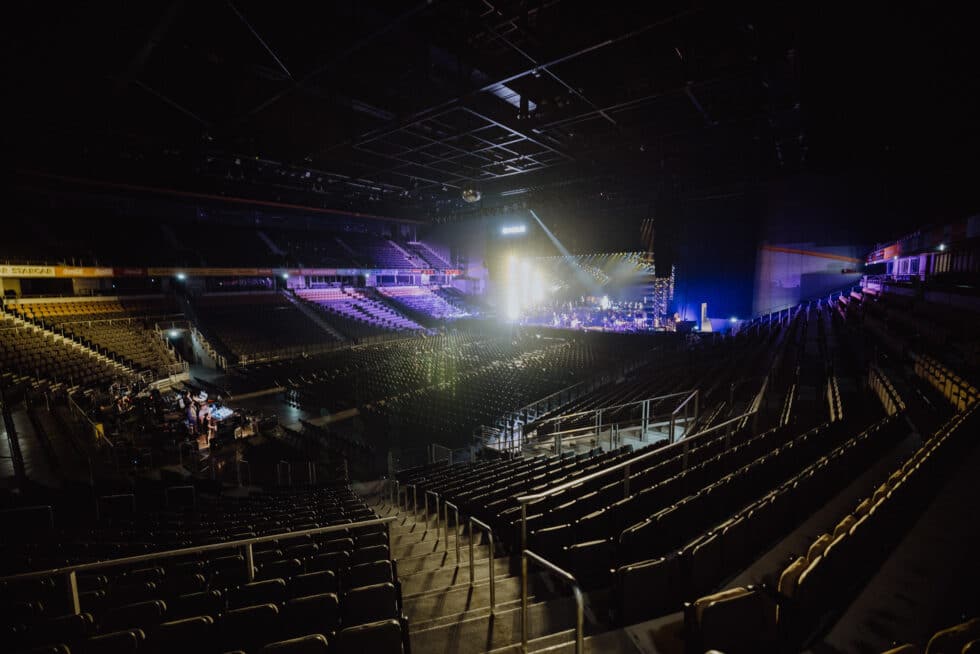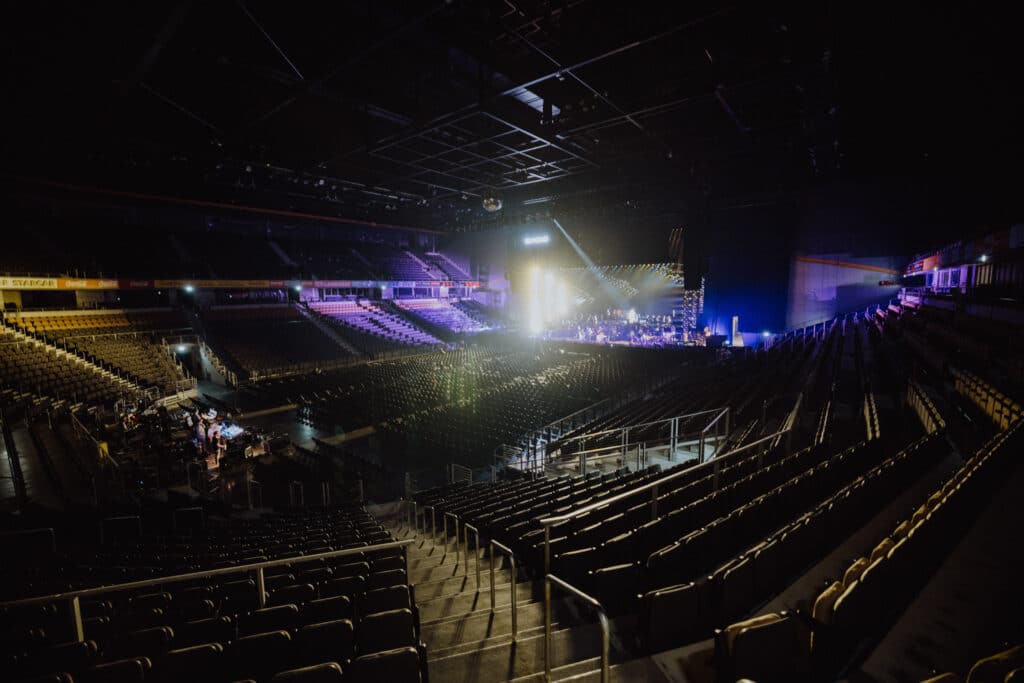 CyberMotion as part of the show
CyberMotion significantly enhanced the theatricality and precision of Hans Zimmer Live, bringing a unique flair to the production with their cutting-edge technology. The Cyberhoists were crucial in orchestrating intricate aerial displays and dynamic screen movements, contributing to a visually stunning performance.
The integration of their systems allowed for a level of synchronization and control that was paramount in delivering a flawless live experience. By employing CyberMotion's advanced equipment, the production team of Cyberhoist Germany and satis&fy were able to explore new creative possibilities, transforming the concert into a multisensory spectacle. The reliability and performance of their technology played a vital role in the seamless execution of complex cues, ensuring that each moment of the show was both visually arresting and perfectly timed with the musical score.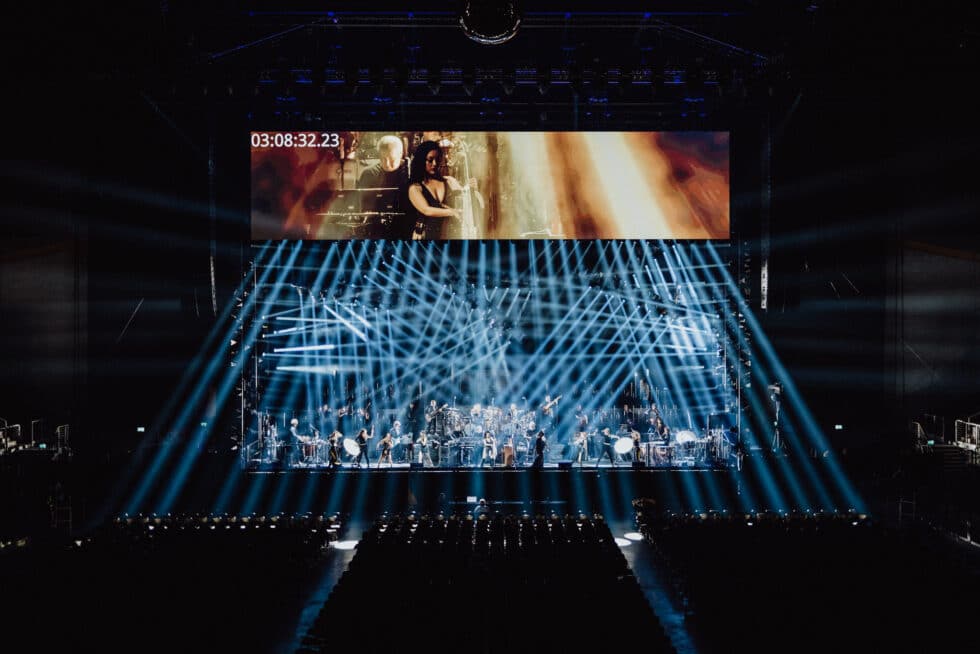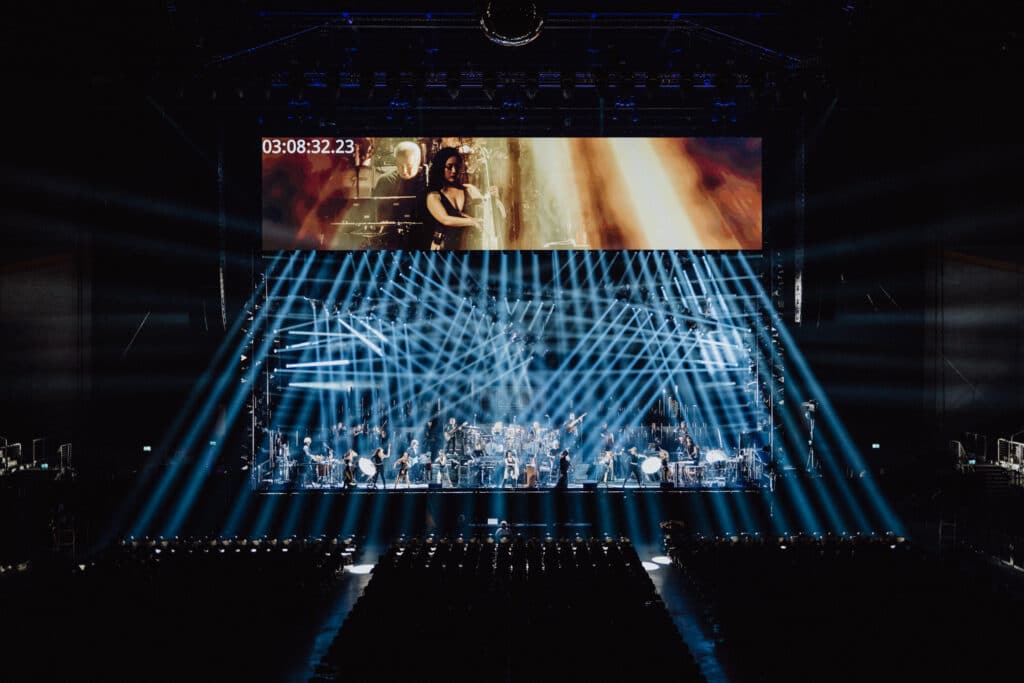 Enhancing your tour's performance: Discover the power of CyberMotion's advanced electric hoists
Learn what CyberMotion can mean for your tour.
Our experts can't wait to tell you more.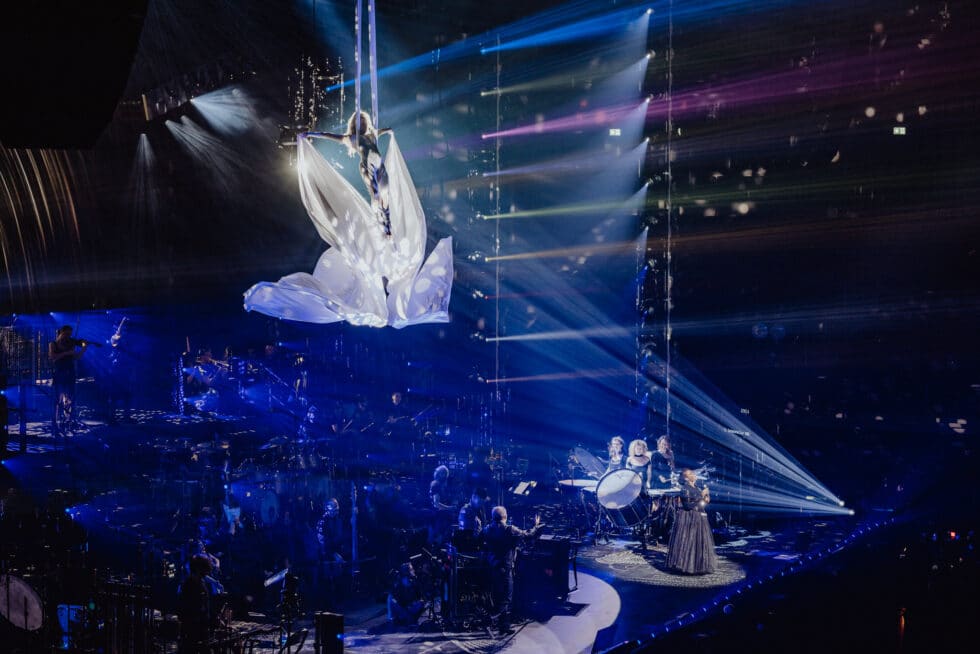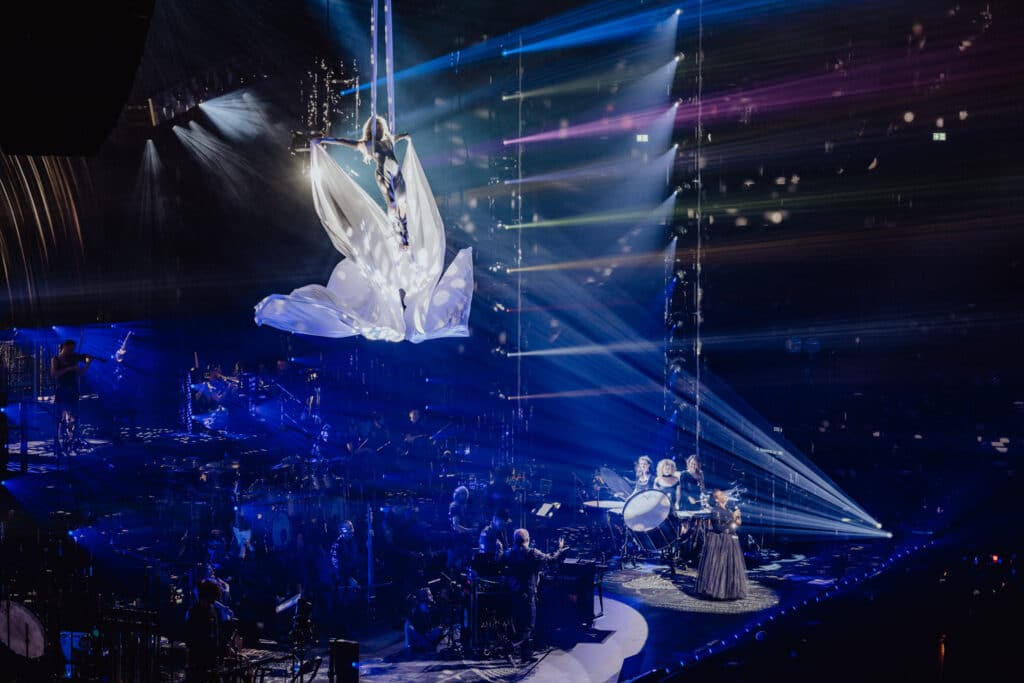 Let's make it happen together!
Project specifications
Pictures: Frank Embacher
Quote: John Featherstone (LD)
24x CH528 used
6x automated light trusses
1x 3to LED screen 20×4,5m
1x aerial act
Around 100 cues
PSN and Timecode 
Lighting design team: Lightswitch Inc.
Lighting designer:  John Featherstone
Lighting operator: Hailey Featherstone
Lighting programmer: Chris Herman
Cyberhoist Germany:
Head of Kinetik/Cyberhoist: Tobi Frey
Cyberhoist Operator: Ingo Koenzen
Cyberhoist Tech: Boris Hölscher
Technical supplier: satis & fy AG (all departments)