For several years, CyberMotion hoists have been actively involved in this well-known international event: Eurovision Song Contest. Through our valued partners, Ampco Flashlight Rental, Litecom, AMG International, and Cyberhoist Germany, our hoists have been used to ensure a flawless flow and seamless execution of the show. We are immensely proud of our contributions to this challenging project and are happy to share more about the role our hoists played in making Eurovision Song Contest a success.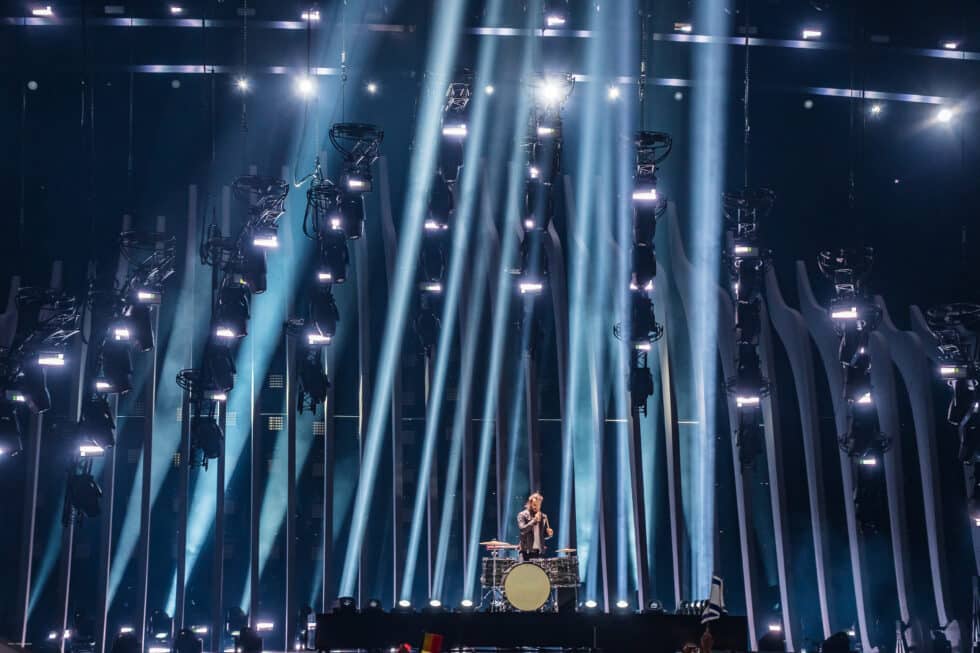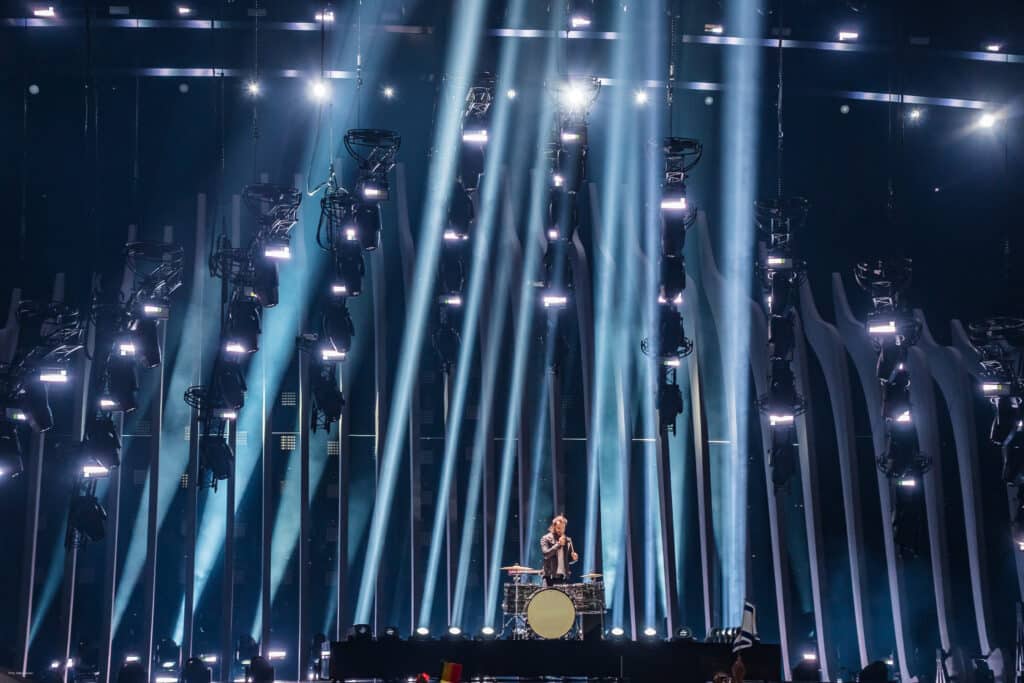 Why are CyberMotion's hoists suitable for Eurovision Song Contest?
CyberMotion provides hoists used to move objects, but what sets them apart is their software's ability to control and orchestrate these movements. The software calculates the optimal movement for these objects, making the entire process unique and accurate.
Attached to the hoists are trusses decorated with lighting fixtures or set pieces. This setup is ideal for Eurovision Song Contest because of the wide variety of acts, all wanting to add their own unique touch to the performance. With CyberMotion's equipment, the entire ambiance of the stage can be changed in an instance thanks to its very precise movements.
The recent years
Since the impressive debut of CyberMotion's hoists at ESC Riga in 2003, these reliable hoists have played a core role in ensuring seamless event execution for several years. The Eurovision Song Contest in Istanbul in 2004, Helsinki in 2007, Baku in 2012, Copenhagen in 2014, Stockholm in 2016, Kiev in 2017, Lisbon in 2018, Rotterdam in 2020, and Turin in 2022 – CyberMotion's hoists were there to run the show.
After 2017, we would like to highlight one of the most impressive shows created by our hoists: Eurovision Song Contest Lisbon in 2018. In Lisbon, CyberMotion provided an important set with numerous hoists, resulting in remarkable and spectacular slow with fluid movements that captivated viewers. The impact was noticeable, making CyberMotion's contribution stand out to the average television viewer. Last but not least, the hoists were also present at 2022 Eurovision Song Contest in Turin.
The impact of CyberMotion's hoists at ESC events has been significant. With their exceptional performance and versatility, it is clear that CyberMotion's hoists will continue to shine at future international events. Unlimited movement with CyberMotion.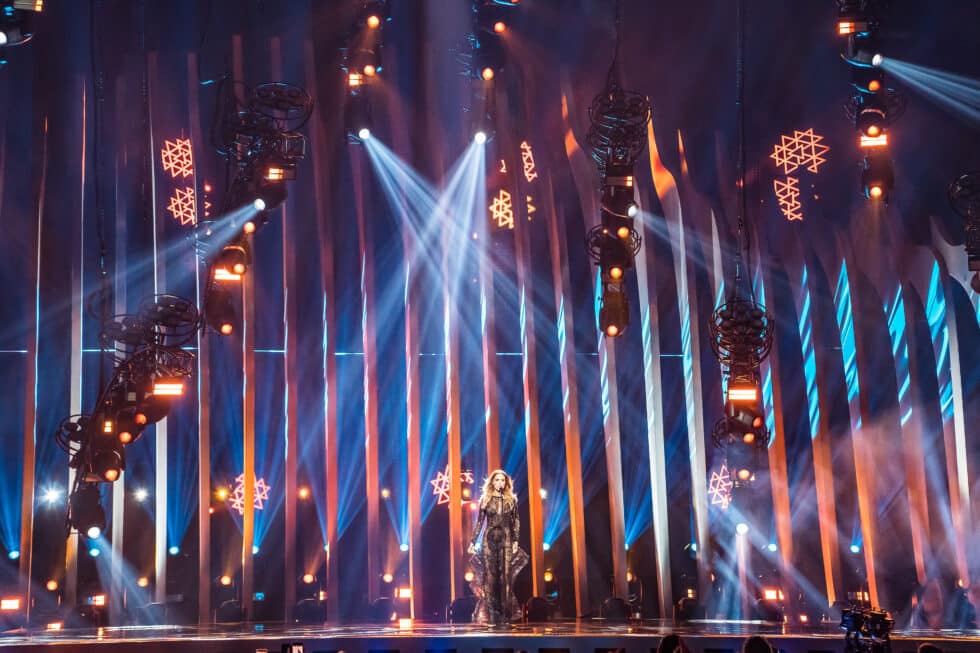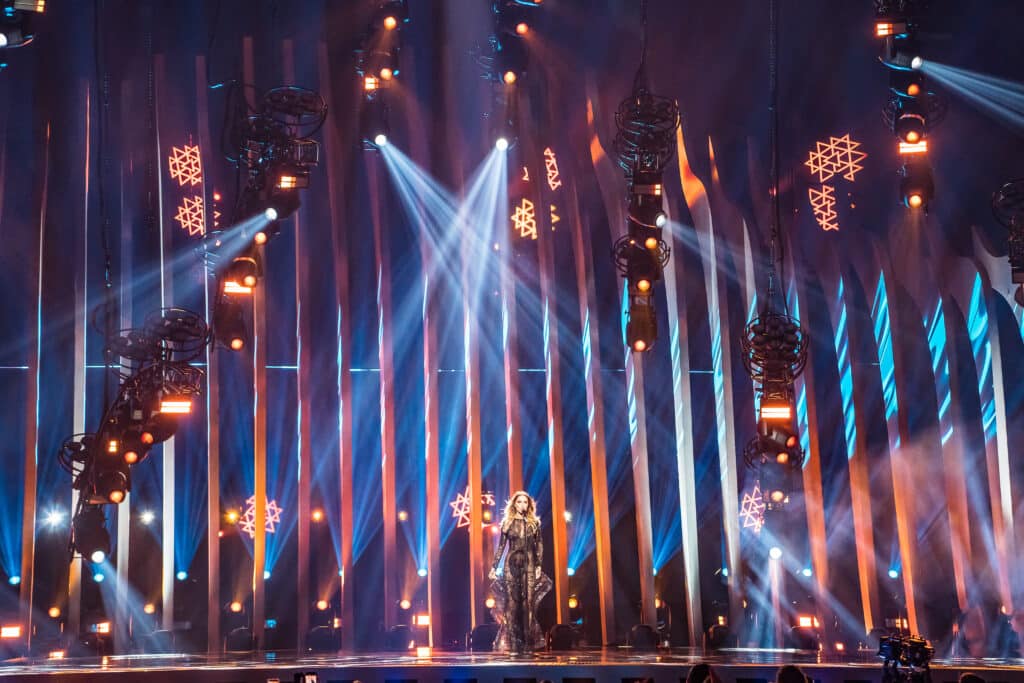 Why is Eurovision Song Contest different from other projects?
Eurovision Song Contest is a unique project. The biggest challenge of this project is ensuring that the hoists work flawlessly and deliver a 100% reliable performance because it will be live on television. This live aspect adds excitement and pressure to the project, the team has to react immediately when unexpected situations arise.
Moreover, Eurovision Song Contest is bigger than other projects. The preparation time for this project takes about four months. After that, the team has to be on location for seven weeks. The team spends two weeks on set-up and construction to ensure that their hoists are perfectly integrated into the stage and technical set-up. This is followed by three weeks of intensive rehearsals to perfect every move and coordination. Then a week of live shows and a week of loading out.
Do you want to know what CyberMotion can do for you?
Apart fromEurovision Song Contest, we also provide our hoists systems for various other shows and events. CyberMotion's systems can be found in clubs, venues, theaters, and more, where we ensure seamless and impressive performances.
Think unlimited with CyberMotion